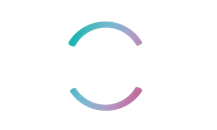 Welcome to Mediafy!
Nice to meet you! We are very excited that you are visiting our career site.
We're not just one, but two companies under the umbrella of Mediafy AB, part of the Bonnier Group. Allow us to introduce ourselves:
First up, there's Mediafy Magazines AB - the team behind the well-known brand Tidningskungen. We're all about offering individuals in Sweden and
Norway easy and affordable access to their favorite magazines. But it's not just the people who get to have all the fun - we also make life easier for companies by providing seamless subscription services to boost those waiting room vibes.
Next, we have Mediafy Relations AB, home of the new and exciting Morot & Co - our strategic growth area. Our focus? Helping businesses of all sizes boost loyalty, engagement, and motivation for customers and employees alike. And we're not just active in Sweden - we're spreading the love to Norway and Denmark too!
With a dedicated team of around 55 energetic and talented folks, we pride ourselves on our passion, drive, and collaboration. And if you're ever in Stockholm, you can find us in the heart of the city - Ahouse.

We are looking forward to working with you!
MEDIAFY DREAM TEAM
Mediafy Dream Team is a motivated and proactive group of individuals who continuously work to improve themselves and inspire those around them. They take initiative and behave like leaders, regardless of their roles or responsibilities. They also understand the importance of having fun at work and engaging in team-building activities. Ultimately, they work together to achieve their shared goals and celebrate their accomplishments along the way.
How we work at Mediafy
Flexible hours & short days

We want our employees to be able to balance job and private life, part of this is achieved with flexible working hours and we therefor only work 37.5 h / week instead of 40 h / week.

Kick off, AW, Christmas Party & Annual Group Trip

Mediafy encourages social and joint activities. That's why we every year organize everything from kick-offs to AW's and an annual trip, where length and budget are controlled by last year's results.

Wellness

Work out! Feel good! Feel strong! Don't feel poor! We know gym memberships are expensive, we'll contribute as much as we are allowed to.

My Day

Sometimes you just need a day, a day to move houses, visit a friend, stay in bed.. For whatever reason, once a year every employee can take out one "My Day".
About Mediafy
We are two companies, Mediafy Magazines AB and Mediafy Relations AB, operating under Mediafy AB. Mediafy Magazines AB is responsible for Tidningskungen, a popular magazine brand that provides easy and affordable access to favorite magazines for individuals in Sweden and Norway. We also offer seamless subscription services for companies. On the other hand, Mediafy Relations AB focuses on Morot & Co, our strategic growth area. We help businesses of all sizes in Sweden, Norway, and Denmark increase loyalty, engagement, and motivation for both customers and employees.

A company driven by entrepreneurial spirit & joy. Mediafy is part of the Bonnier Group.
Already working at Mediafy?
Let's recruit together and find your next colleague.